Search Engine Optimization for your website 249.00 yearly (General Search Engine Promotion).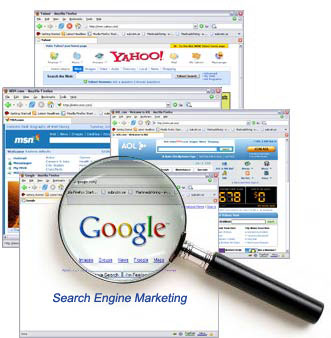 AWD offers you exposure by placing your website in the sponsored search results of Google, Bing, and Yahoo.
Let our dedicated team manage your advertising campaign so you can focus on more important things like running your business
You will save time, save money and achieve better results.
Get the highest return on your advertising investment and put your site in front of your customers and ahead of your competition with AWD Search Engine Placement.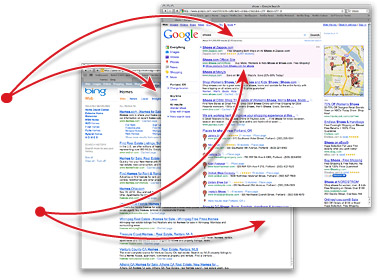 Looking for a Competitive Edge?
Affordable placement on Google, Bing, Yahoo! and more than 40 other search engines. Our advisors will place your search phrase here. With sponsored advertising, your business is positioned for premium Internet exposure.
Why Social Media?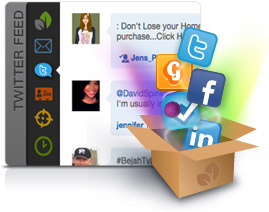 Social Media Marketing (SMM) is an effective way for you to interact with new and existing customers and provide value for your brand. With new competitors emerging daily, your brand must keep customers engaged. Today, social network use is one of the top 4 online activities. Social media is an unobtrusive marketing platform that allows buyers to interact with your brand at a personal level. By tracking comments and feedback on social networks your company can determine if customers are happy with your products and services. This vital, direct-from-consumer data will help your company predict and track emerging buyer trends. If you haven't yet considered this type of marketing, you're already behind the competition.
Increase future sales and mitigate the impact of emerging competitors with AWD Social Media Marketing. We provide the necessary tools to strengthen your brand equity and your connection with buyers all over the Web. With these components, AWD can formulate an effective strategy for your business.
General Search Engine Promotion:
Search Engine Submission is vital to internet success. We specialize in website submission to search engines. We will help your site get the exposure it deserves and increase your Website traffic.
Before we submit your site, we will review your page and make sure that it is search engine ready, meaning we will verify that your page uses proper META Tags, title, description and keywords for best search engine placement. Generation of an html "siteindex" or keyword page also plays an important role in the linking of your site. If we see any problems on your site or we see that improvements can be made to give you a better ranking in the search engines, we will make the corrections before submission. We feel this is a valuable service.
We offer this service (general search engine submission / submitted monthly) for 249.00 a year.
We will submit your website every month for the next 12 months, and give you A Detailed Report of each search engine submission.
This program is a general submission process, and work very well…For guaranteed placement on Google & Bing, please call 888-433-6586 or Contact Us Here for more info.
Testimonials:
"We have used this service with years of success, and recommend it highly".
Stephen Jepson / Jepson Pottery jepsonpottery.com
"My business would not be where it is today without this search engine submission service"
Tony Harrell / Home Pro Inspections cflhi.com
Search Engine Optimization for your website 249.00 yearly:
You can order here: